Flamingo 2.0 Upgrade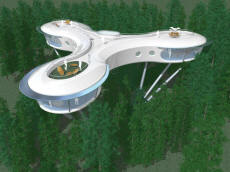 New features in Flamingo 2 Include:
Enhanced user interface
Content browser with drag-and-drop support
Environment Manager with support for multiple environments and templates
Reflected environment option
Global illumination light dome with HDRI support
Material and texture preview in Rendered display mode
Sun and parallel light soft shadows
Improved soft shadows, blurry transparency, and blurry reflection
New decal interface with preview
Post-render, real-time depth of field
Post-render, real-time glare
Post-render, real-time haze
Materials and plants saved in the 3DM file with pack-and-go.
Foliage density per plant
Batch rendering using scripts
Render views by name
Image size and resolution saved in the file
Save photometric images to file
Support for Piranesi EPix
Multiple camera styles including cylindrical and spherical projections
Texture baking
Larger resolution image management
RPC 3.0 support
Polygonal groundcover
Decal across multiple objects
Clipping planes
Shadow control per object
Missing material/decal bitmap report
Price: $US295. Click here for ordering information.