Rhinocero
S 3d

Version 5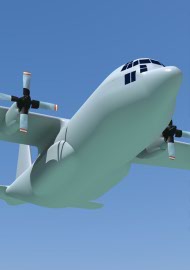 This page is very much under construction, but here is a note about one of the most common questions about V5: compatibility with V4 plug-ins. One of the main advantages of Rhino V5 is that it's now 64-bit, but if you want to run a plug-in that hasn't been updated for it, the 32-bit version that installs along with it should run V4 plug-ins without modification(and plug-in developers have had ample time to ensure they do!) You can of course run either or both versions at the same time, along with your old V4 if you're upgrading.
Rhinoceros® 3D from Robert McNeel & Associates has become the benchmark for surface modeling on the PC. If it can be done with NURBS, Rhino can create it. That's why it's used by people working at every stage of the product development process, and across all manner of industries, from illustration to aerospace.
Some people use Rhino as their primary CAD tool, taking product designs from concept to manufacturing. Others just use it simply for translation.
Hydraulic Design also offers training and self-learning materials to help you make the most use of this amazing tool, and provides modeling services using Rhino.
Price: $US975 for the full commercial version. Save with a bundle or educational discount! Click for ordering info.